Get Your Brand Seen By The Right People.
Are you Searching for SEO Dubai-based agency and SEO consultants in UAE that can give a 360 bundle of SEO Services? Chain Reaction has what you need.

Search engine optimization is part of the online marketing Omni channel, and improving search engine rankings in digital marketing is vital to fulfilling your marketing strategy can be defined as the on-page and off-page techniques of getting targeted traffic to a website from a search engine's organic rankings - the Google search engine results page is the most popular.

Common tasks associated with SEO include Technical SEO, indexation management, creating high-quality content, optimizing content, link building and content marketing.

With many loyal clients who have trusted our SEO services in Dubai and UAE for years, Chain Reaction can be considered the best marketing agency to boost your website or app's online organic visibility.

To be on top of your customers' minds, your business goals are to stay on top of search results and rank higher - at all times. This will help you to achieve your business goals.

As a leading SEO agency in Dubai since 2010, we have served enterprise clients in the region and successfully conducted all SEO campaigns for an e-commerce SEO, Travel SEO, retail SEO, B2C / B2B SEO, health SEO, News SEO and real-estate SEO. Furthermore, we have built SEO strategies and worked closely with pay-per-click, UX, CRO, PR, social, and data analyst teams in different niches, resulting in results-driven campaigns that have impacted business ROI, brand positioning, and store footfall. - Check our Case studies for more.

Our organic search team crafts bespoke SEO marketing campaigns that will build and nurture your online presence, drive organic traffic to your website, and skyrocket sales by improving your website visibility and increasing its traffic organically.

Our philosophy of SEO is built around this deep understanding of search engines and user intent. We build strategies that put your business objectives in the centre and turn your website into the most relevant answers to searches your target audiences are making, enabling you to take the lead over your competitors and stay there.

Begin your journey to online success with our award-winning SEO Dubai services agency

OUR THREE SEO PILLARS KEEP YOU AHEAD OF THE DIGITAL CURVE.
Technical
Poor technical SEO health impacts all areas of your site, leading to lost organic visibility. Our SEO specialists in Dubai have a particular appetite for identifying and fixing technical errors (i.e. page speed, code optimization, website hierarchy, URL structure, indexation management such as robots.txt and XML sitemap, etc.) to ensure your site doesn't miss out on the visibility it deserves.
Using our Data & Tech Tools, we can identify opportunities to optimize the website more effectively for the search engines and user experience.
Content
Original, rich, SEO-optimized content development is the undisputed king of digital marketing. The heart of our strategy is creating copy that converts while still being optimized for search engines. Our SEO experts in Dubai include a professional SEO-copywriting team that will care for your website content.
We start this exercise with extensive keyword research that looks after your relevant business and semantic keywords by assigning primary and secondary keywords targeting.
We prioritize your keywords by their relevancy, search volume, value (business value) and type (transactional, informational, navigational, and informational)
Also, we manually write your page headings, title tags, and meta descriptions to ensure we increase the SEO visibility and CTR from SERP!
Then we conduct On-site keyword research and content analysis, mapping and optimization to enable us to build content around the appropriate keywords to achieve fast SEO rankings.

Authority
Authoritative websites in your industry are your best friends. As an SEO Dubai Agency, we will link to trustworthy sites from the region to help set your brand as a source of authority that search engines will be happy to rank.

We will build a customized list (database) of websites relevant to your niche by doing professional research and outreach to publishers in the region.
Niches we have done SEO in Dubai, UAE so far is e-commerce, finance, health, real estate, fashion, news, educational, entertainment, and marketplaces.

Ensuring a strategically content-led approach to link building and content amplification, enabling us to generate back links that promote keyword rankings
Our
Services.
Website SEO
With an in-depth audit focused on local SEO Dubai and desktop and mobile SEO services in Dubai, we create a viable action plan that propels your brand to the top of the search results. Our extensive web SEO capabilities are not limited to conducting a full technical SEO audit but extend to keyword and content optimization to link building and voice search optimization.

Our SEO team manages multiregional and bilingual SEO (English, Arabic, French, etc.)

Main benefits of launching a Google my business in Dubai:
* Maximum traffic volume
* Low-cost lead generation
* Scalable
* Highest ROI
* More trusted than PPC
* Results last in the long run.
App Store Optimization
App ecosystems such as Google Play and the iOS App store host literally millions of apps. If you want people to download your app, it needs to be easily discoverable by your target audience. Let us help you stand out in the massive app store, to reach your target users and increase app ranking, views, retention and category ranking; thus increase app installs and revenue.
Social Media Optimization (SMO)
Just posting your content on social media and waiting for leads to magically fall into your lap isn't enough. That's when SEO is integrated within social media activity - Social media optimization - do wonders together. As a leading social media optimization in Dubai, we will optimize your social media marketing channels for more organic visibility and reach across its own search engines and across Google as well.
UI / UX
With a user-first approach, we empower businesses to deliver a consistent, rich and seamless user experience across the customer journey. Leveraging UX and Website design ( UI ) best practices from a search perspective to make sure the design for websites that we build are SEO friendly.

our visual interface designers deliver captivating user experiences that leave a huge impact on brand perception, customer satisfaction, and conversion rates.

As part of the UX process, we offer a conversation rate optimization ( CRO ) service streamlined to provide ongoing insights for search engine optimization and recommendations on website UI, by conducting proper analysis for the user behaviours, not limited to A/B testing, heatmap analysis and user journey enhancements
Link Building
The quality of links that your site gets is all that matters to Chain Reaction as a link building agency in Dubai and UAE. Our safe link building and content marketing tactics ensure high-quality links from reputable sources, which help your business stand out as an authoritative voice within your industry and improve your search engine visibility.

Our link Building and backlinks approach includes:
* Guest Post Articles, infographics, podcasts
* Web 2.0 Content
* Forums & QA online communities platforms (such as Quora, Reddit)
* Community Websites
* Social Bookmarks and Information Sharing (such as about.me)
* Video Sharing, PPT, and Image Sharing sites
* Fix Broken Backlinks and Brand Mentions
* Backlinks Gap Analysis
Google My Business
Verified businesses on Google are twice as likely to be considered reputable by potential customers. As a leading SEO service provider in Dubai, we fully optimize your Google My Business - Google maps - within Dubai, UAE and the whole MENA region. listing, allowing your business to show up in local search and on Google Maps when local customers are searching for your services and products. We will verify your NAP (number, address, phone number) listing ( local Business Citations ) across your website and any third-party references to ensure cross-platform consistency.

Main benefits of launching a Google my business campaign in Dubai:
* Fast SEO results
* Generates calls directly from mobile
* High ROI
* Great for physical locations
Our
process.
Discovery
Our discovery phase stacks the odds in your favor by uncovering extensive search term data - Full Keyword Research and mapping -, audience persona, searcher behaviour, and competition analysis (both organic and industry competitors) and unleash Google trends keywords capabilities.

We call it also the setup phase, where we setup your website on Google search console and bing/yahoo webmaster tools, besides submit it on our SEO premium tools (technical, content and backlinks tools).
Execution Strategy
Next, we will craft a bespoke SEO strategy for on-page optimization, off-page optimization, and content marketing that is in line with your digital growth objectives.

For technical SEO after we analyze your website and list all technical issues, and advanced implementations such as schema markups, we will send these recommendations with an action list and guides to your IT team to implement them live, or optionally we can do this from our end upon agreement.

For content marketing; we create a content calendar, writing guest post articles, and submit these articles on premium websites in the region and worldwide that will bring in SEO value to your pages via targeted anchor text - following white hat methodologies used by global agencies.

Building a strategy for the targeted keywords, and pages, markets, languages and competitive gap analysis.
Reporting
We closely track and monitor your site's performance and generate reports that show the impact of your bespoke campaigns on your website rankings and organic traffic improvements.

Ensuring a robust measurement framework to measure the impact of all SEO deployments.
We build advanced Google data studio reports for our clients that can fetch data in real-time and can export it in different formats.

Monthly reports are not limited to:
* Organic Traffic Progress (sessions, users, pageviews, bounce rate, pages/session)
* Keywords Ranking Progress (cloud solution for track record )
* Transactions and Sales Progress
* Performance Benchmark and KPIs
* What We have done
* Next Steps
We're happy to have won multiple Awards along the way.
Consistently amazing results on the long term and a long list of happy partners are ongoing proof that we are delivering.
2021
MENA SEARCH AWARDS
BEST LARGE SEO AGENCY
CHAIN REACTION
MENA SEARCH AWARDS
BEST LARGE INTEGRATED SEARCH AGENCY
CHAIN REACTION
MENA SEARCH AWARDS
BEST USE OF SEARCH – FASHION
CHAIN REACTION & MLABBAS
MENA SEARCH AWARDS
BEST ARABIC PPC CAMPAIGN
CHAIN REACTION & MLABBAS
MENA SEARCH AWARDS
BEST ARABIC PPC CAMPAIGN
CHAIN REACTION & ASHARQ NEWS
MENA SEARCH AWARDS
BEST ARABIC PPC CAMPAIGN
CHAIN REACTION & ASHARQ NEWS
MENA SEARCH AWARDS
BEST USE OF CONTENT MARKETING IN ARABIC
CHAIN REACTION & ASHARQ NEWS
MENA SEARCH AWARDS
BEST INTEGRATED DIGITAL CAMPAIGN
CHAIN REACTION & THE ELIXIR CLINIC
MENA SEARCH AWARDS
BEST USE OF SEARCH - FINANCE (Sliver)
CHAIN REACTION & AL NISR AL ARABI INSURANCE
MENA SEARCH AWARDS
BEST USE OF SEARCH – NOT FOR PROFIT
CHAIN REACTION
MENA SEARCH AWARDS
BEST USE OF SEARCH – HEALTH
CHAIN REACTION
2020
MENA SEARCH AWARDS
BEST USE OF SEARCH – RETAIL / ECOMMERCE (PPC)
Chain Reaction & Mlabbas
MENA SEARCH AWARDS
BEST USE OF SEARCH – FINANCE
Chain Reaction & ADCB
MENA SEARCH AWARDS
BEST ARABIC SEO CAMPAIGN
Chain Reaction & Zid
MENA SEARCH AWARDS
BEST SEO CAMPAIGN
Chain Reaction & ADCB
MENA SEARCH AWARDS
BEST USE OF SOCIAL MEDIA
Chain Reaction & Dubai Opera
MENA SEARCH AWARDS
BEST VIRAL CAMPAIGN
Chain Reaction & Dubai Opera
MENA SEARCH AWARDS
BEST LARGE INTERGARTED
SEARCH AGENCY
Chain Reaction
2019
MENA SEARCH AWARDS
BEST USE OF SEARCH
Chain Reaction & KFC
MENA SEARCH AWARDS
BEST LOW BUDGET CAMPAIGN
Boncafe SEO Campaign
MENA SEARCH AWARDS
BEST MOBILE CAMPAIGN
Chain Reaction & Lamsa
MENA SEARCH AWARDS
BEST ARABIC SEO CAMPAIGN
Chain Reaction & Samsung Levant
MENA SEARCH AWARDS
BEST LARGE SEO AGENCY
Chain Reaction
2018
MENA SEARCH AWARDS
BEST USE OF SEARCH – RETAIL
Chain Reaction and Axiom Telecom
MENA SEARCH AWARDS
BEST LOCAL CAMPAIGN
Chain Reaction & Real Pilates
MENA SEARCH AWARDS
BEST ARABIC PPC CAMPAIGN
Chain Reaction & Jamalon
MENA SEARCH AWARDS
BEST LOW BUDGET CAMPAIGN
Chain Reaction & Real Pilates
MENA SEARCH AWARDS
BEST ARABIC SEO CAMPAIGN
Chain Reaction & Baqala
MENA SEARCH AWARDS
BEST INTEGRATED AGENCY
Chain Reaction
See our Work
in Action.
Our SEO services have helped businesses like yours to grow their traffic, leads and revenues.
This is why tens of enterprise brands in the MENA region trust Chain Reaction for years. Will your campaign be next?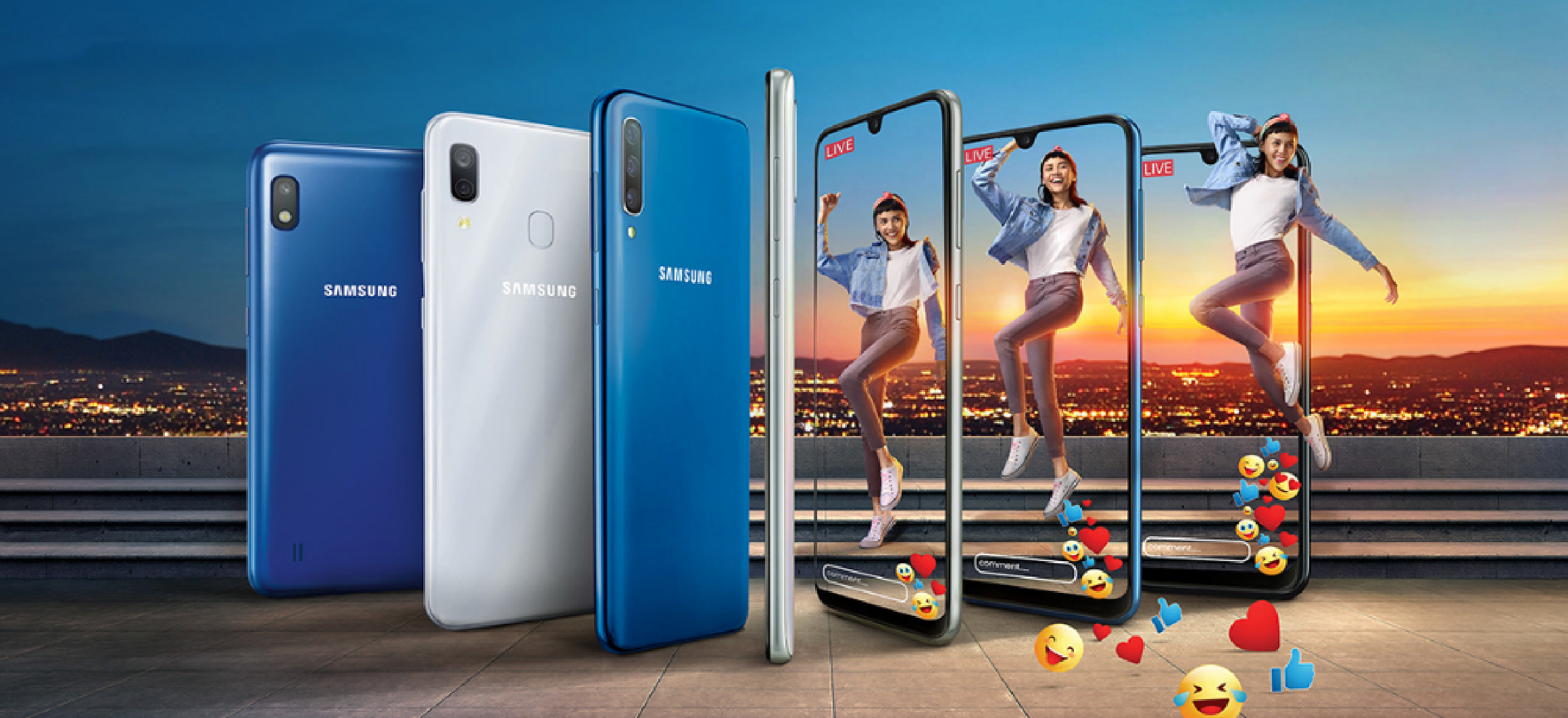 Samsung
Star Seekers: Navigating Success in Arabia.
View Case Study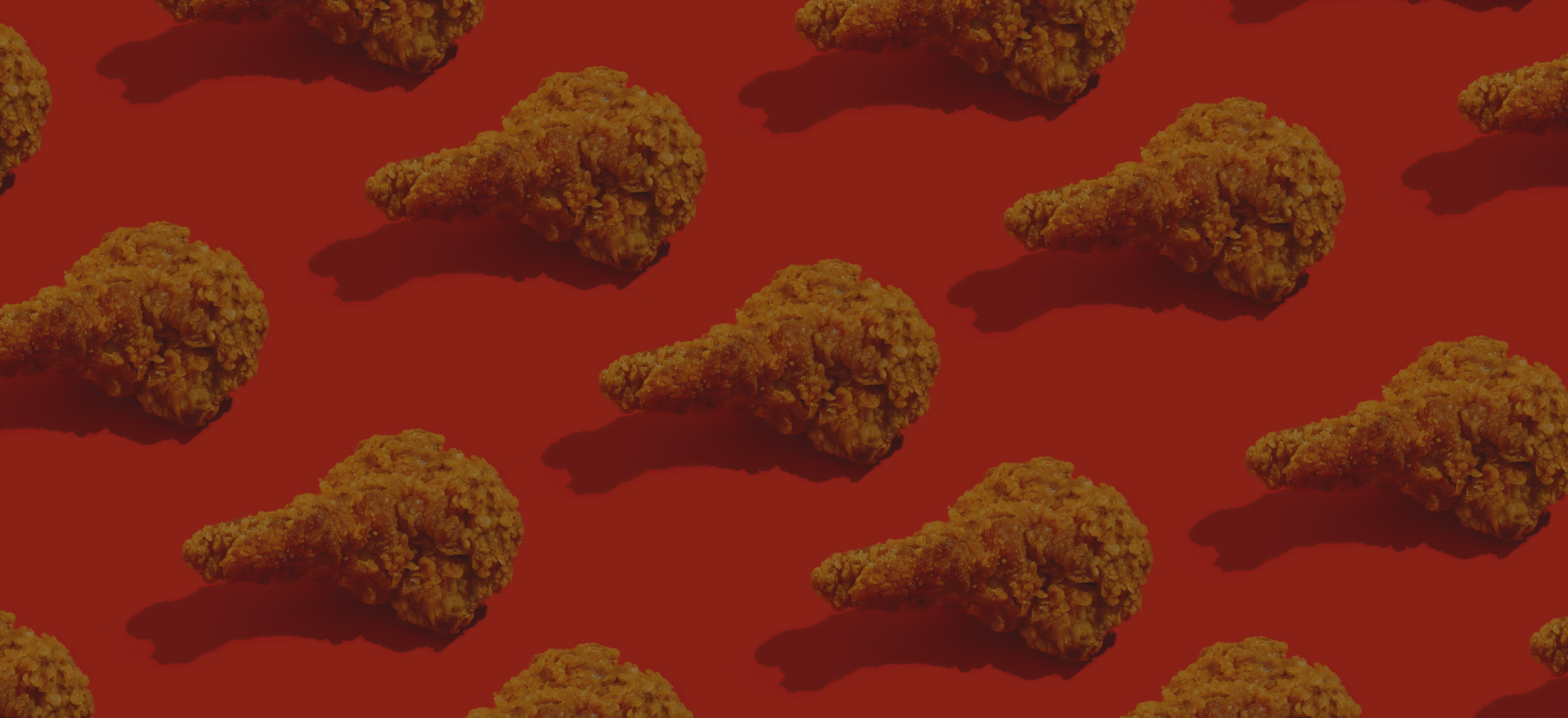 KFC
Alone We Are Delicious, Together We Are Yum.
View Case Study








































































SEO Marketing Experts You Can Trust.
Chain Reaction leverages the latest tools and techniques to help you sustain a competitive advantage online.
Frequently asked questions About SEO.
Have questions? We're here to help
What is SEO?
Search engine optimization (SEO) is the process of increasing the quality and quantity of organic website traffic. By organic, we mean natural search results on search engines, meaning no payment is required to gain this traffic.
SEO aims to improve your website's position on search engines so that more people will see the website and interact with it.
How Does SEO Work?
At the core of it, SEO is about understanding what people are searching for online and optimizing a website's content so that these pages can answer their questions.
SEO ensures the website's performance is seamless in the eyes of Google through the above and a thorough technical process to improve your website's position.
How Does SEO Help Your Business?
By increasing your ranking! When someone has a specific inquiry that your brand, service, or product can answer, SEO increases your chances of being the first page a user finds. Your first page on google is your brand brochure, so think of it as a user's first impression of the brand.
Basically, SEO helps get your business in front of the billions of people who search the internet daily.
How Do I Increase My SEO Ranking?
Without revealing too much (spoilers!), there are different ways a business can increase its SEO ranking. Ultimately, it's about looking at your website's needs an following SEO best practices.
If it's your first time diving into SEO, we can set up a consult call to develop a tailored plan that tackles precisely what your website needs to improve its' ranking.
How Do I Improve My Website's Authority?
To improve your website's authority, it needs to maintain good technical health. Essentially, a website needs to be well dressed, healthy, and friendly. What does that mean?
As we mentioned, SEO gets your business (thus, your website) in front of users on search engines. Think of your website as a person; this person needs to make an excellent first impression on a search engine before meeting the user.
Google needs to determine if this website has friends (relevant for users through the number of sites linking to it) and if it's fed with good, nutritious food (SEO-friendly blog posts) to determine its website authority.
What Industries Need SEO the Most?
All industries need SEO! Although different businesses have different needs, SEO works to meet all types of end goals.
No matter whether you operate B2C, as an e-commerce site, or otherwise, we can create a tailored strategy for you.
How Much Do SEO Services Cost, And do you have SEO Packages?
There is no one fixed rate. The overall cost depends on the size of your website, the industry, and what your website needs. SEO is a great long-term investment.
Remember, although monthly agency fees are required (afterall, you're getting expert specialists, high-quality writers, and more), there are no hidden fees.
WHAT WE'VE BEEN
THINKING LATELY.