The Samsung Story.

Samsung is a well-known brand since it's already a global giant that is present in almost every institutional or household space worldwide.
This multinational South Korean company was attempting to target the Levant region, where the primary language is Arabic, but the region's website was in English – which was a major SEO problem when more than 60% of high-quality keywords used for searching related products are in Arabic. Furthermore, Samsung was looking to target over 3000 highly competitive selected keywords in this region.
With thousands of keywords that are relevant to Samsung electronics and the fierce competition, Chain Reaction has done what it takes to impact a business that was already performing at a very high standard.
In January 2018, Samsung approached Chain Reaction with the following objectives:
Drive revenue through improving rankings for Samsung's latest product releases.
Drive revenue from all category and product Arabic searches in the targeted markets.
Chain Reaction's bold strategy to achieve the impossible !
Chain Reaction's brave team went to extreme lengths to convince Samsung of their approach, as the team travelled to meet Samsung in their internal annual planning meeting, where all of Samsung's agencies were only invited as passive attendees. Chain Reaction's team requested that they be given the floor during that meeting for a two-hour jot down of the best SEO strategies that Samsung has ever seen.This was sufficient to give Chain Reaction the green light to implement tactics such as the following:

● URL Redirects: Migration strategy with more than 4000 URL redirects implemented using advanced tools
● Full URL mapping: More than 7000 unique titles, descriptions and H1 were implemented to rank on competitive keywords
● XML sitemap
● Canonical updates
● Speed optimization
● Access to omniture and check all tracking codes and insights
● Creating a new website with Arabic content that is custom made to Levant

The key changes that were implemented drove ROI and achieved 160% of the original target.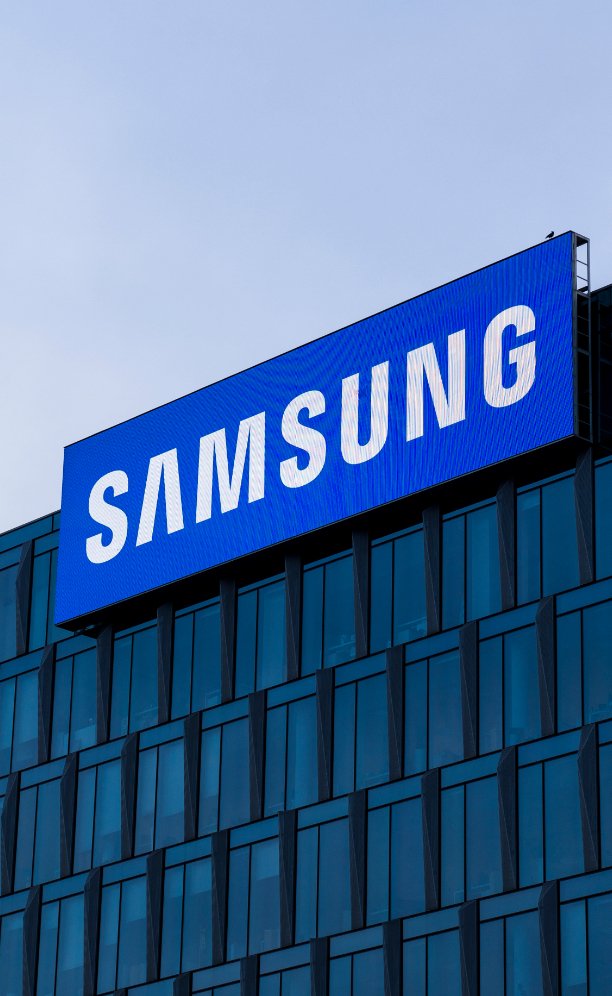 What Chain Reaction accomplished.
166%
of the target traffic was achieved.
548%
increase for the Arabic language site.
400%
increase in the traffic generated directly from the key focused categories which has a direct impact on the revenue.
166%
of the target traffic was achieved.
How did Chain Reaction make it happen?
# 1 We clearly identified the target audience
Interest in technology
This represents groups that are interested in technology, they are interested in the latest releases, they love their smartphones, they are also parents that are looking for home appliances such as ACs, TVs, Vacuum cleaner and etc.
The tech fanatics
This target audience is continuously looking for the latest product offers, comparing product features, consuming influencer content that is related to product reviews. They also love to share what they find online with their friends and family, and are quick to recommend their hottest picks.
Anyone searching for related keywords under the following themes in both B2C and B2B categories:
Generic
Category/sub category
Specific Products
Coffee Machine Services and Maintenance
# 2 We dived deep into in our analysis
Full competitors' analysis.
Analysis of Samsung's website structure.
Full website audit to cover all potential issues to work on.
Full keyword research and audit of the current rankings for each of these keywords in every target market.
Study the Samsung HQ newly developed structure and create a revamp strategy.
Study the tracking codes and analytics.
Analysis of the full website backlinks and identifying all spam links.
Check the website's performance and benchmark mobile and desktop speeds.
# 3 We achieved the impossible
What was Samsung aiming to achieve?
Ranking on at least 35% of the highly competitive search keywords.
Increase organic sessions and users by 30%
Implementing a new website structure.
Migration strategy and plan.
Fixing all technical issues (Speed, indexation, and so on).
Improving the rankings of categories and products in English and Arabic in all markets.
Improving the ranking figures for the latest product releases.
The key changes that were implemented drove ROI and achieved 160% of the original target.
the results.
Arabic Report summery.
548 %
Organic Traffic Increase
531 %
Organic Page Views Increase
543 %
Organic Unique Visits Increase
645 %
Organic Levant Smartphones traffic Increase
277 %
Organic Levant Home Appliances Traffic Increase
326 %
Organic Levant It Traffic Increase
362 %
Organic Levant TVs - AVs Traffic Increase
English Report Summary.
63 %
Organic Traffic Increase
68 %
Organic Page Views Increase
68 %
Organic Unique Visits Increase
228 K
Smartphones Traffic
73 %
Organic Levant Smartphones traffic Increase
47 %
Organic Levant Home Appliances Traffic Increase
51 %
Organic Levant It Traffic Increase
18 %
Organic Levant TVs - AVs Traffic Increase