The Lamsa
Story .

Lamsa is an application on a mission to spread the love of learning by delivering quality educational and entertaining content for kids.
Lamsa's goal is to provide easy childhood education in the best way to prepare little learners for a successful, happy life, in an ever-changing world of technologies and intercultural communications.
For the past five years, Lamsa has been trying different ways to increase subscriptions and tackle the desired revenue targets, but unfortunately all methods have failed. Lamsa approached Chain Reaction in January 2018 to work out the same challenge and hoped to achieve the one objective, which is: high quality app installs.
"The definition of insanity is doing the same thing over and over again and expecting a different result."
~ Albert Einstein
The approach that Chain Reaction has chosen for Lamsa has yielded 980 ROAS, a little under $1 million in-app revenue over the course of this campaign.
What was Lamsa aiming to achieve? And what did they try to execute?
147,224
high-quality application downloads
20%
increase of in-app subscriptions
20%
reduction in the cost per download by
What Lamsa achieved from Jan 2018 – May 2019 .
42%
Transaction from the new markets
91%
Reduction in the cost per result
How did Chain Reaction make it happen ?
● Split the app users to Android and IOS users, this helped us achieve our campaign goal and increase app install and in-app subscriptions.
● Create remarketing lists for all app users and subscribers, and running IOS & Android campaigns that target parents.
● Implementation of the app tracking code, deep links and market study as to suggest expanding the app presence into other high potential markets.
● Expand to other geographical markets and target totally new regions while focusing on driving in-app action value and increasing LTV in Arabic language worldwide instead of in the UAE & KSA only.
● Creative approach to run separate campaigns targeting in-app features for current and potential new users, which allowed for the tweaking of campaign key messages and albeit a tougher acquisition rate, the users that came in through in-app features targeting have a higher retention and higher spend rate.
Chain Reaction started testing 4 new markets and after only two months of testing, Chain Reaction was given the green light to expand to 29 countries, while targeting Arabic speakers within these countries.
What did Lamsa tell us about this successful story ?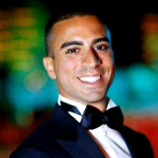 "Since the beginning of this agreement, we have felt that Chain Reaction is part of our team, consulting and assisting us to make the right decisions for Lamsa, Chain Reaction's advice to open our business up to other markets has allowed us to reach thousands of parents and Arab kids, and for that, we will forever be grateful"