Pizza Hut is an American restaurant chain and international franchise which was founded in 1958 in Wichita, Kansas by Dan and Frank Carney. The company is known for its Italian-American cuisine menu, including pizza and pasta, as well as side dishes and desserts. Pizza Hut has 18,431 restaurants worldwide as of December 31, 2018,[4] making it the world's largest pizza chain in terms of locations. It is a subsidiary of Yum! Brands, Inc., one of the world's largest restaurant companies.
THE CHALLENGES.
01
CONDUCTING ACCURATE
and optimal keyword research & execution
02
OPTIMIZING THE URL
structure and creating an SEO friendly site
03
IMPLEMENTING SEO
tags for main and subcategories
04
OPTIMIZING THE WEBSITE
for e-commerce conversions
THE STATS.
48%
Organic Revenue Increase
109%
Organic Revenue Increase
125%
Organic Revenue Increase
THE LOOK.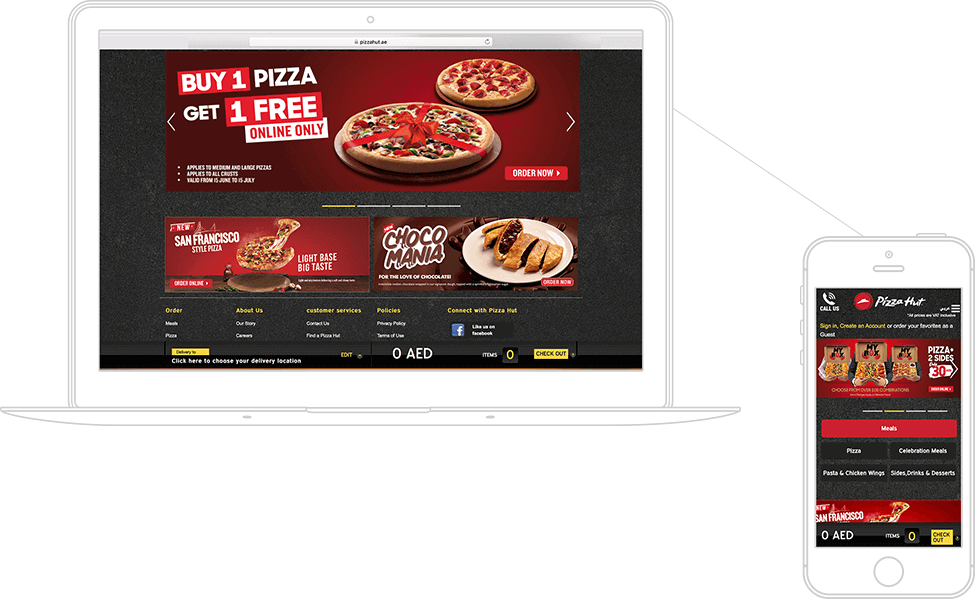 WHAT WE HAD TO DO?
GENERATE.
Keywords themes, competitive analysis, and status report.
TRACK.
and monitor all changes needed or conducted within the site.
ANALYZE.
the company's current website and measure its performance.
OPTIMIZE.
the content of Pizza Hut's website with all the relevant keywords and user-friendly structures.
EXECUTION.
125%
INCREASE IN ORGANIC TRAFFIC
After conducting a full analysis on the website, we were able to figure out all the necessities needed in creating the right keywords and optimizing the content, thus resulting in an organic traffic increase.
109%
ORGANIC USERS INCREASE
Once we have optimized and created the best strategy for an SEO-friendly site, we were also able to increase the number of organic users.
158%
ORGANIC REVENUE INCREASE
With the amount of users and traffic that Pizza Hut was generating, thanks to the optimization of its site and the use of the right keywords, it created a higher conversion rate which led to more revenues.