Looking for an Arabic SEO agency to help you rank higher in search engines and get more traffic from the Middle East? Look no further than our team of experts at SEO Arabic. We have a proven track record of helping our clients achieve their desired results. We have a wealth of experience and knowledge in the field of SEO and are constantly updating our methods to ensure that our clients get the best possible results. We are committed to helping our clients succeed and will work tirelessly to ensure they have all the necessary resources. We want our clients to be successful and do everything we can to help them achieve their goals.
Do you believe that there are over 350 million Arabic-speaking people in the world, yet Arabic internet content stands at less than 1%? Chain Reaction is dedicated to changing that; as the MENA region had the highest internet user growth in the world last year, Arabic SEO is on the rise.

Allow our Arabic native speakers are more than happy to lend you a hand and promote your communication with your regional customers. Not only can we help you translate the copy for your business, but we can also provide our proficiency and competence in which keywords have the most prominent impact on your audience.

Optimizing your site in the Arabic language aids in exposing your business to a whole new range of markets, potentially leading to new opportunities in the region. Most internet users in Egypt and in Saudi Arabia, as well as many other MENA countries, choose to browse and search in Arabic. Hence, with the assistance of Arabic SEO, reaching millions of potential customers in the Middle East will be effortless, powerful, and extremely beneficial. With the purchasing power presently spreading in the Gulf countries, UAE and KSA, connecting with such markets will be more rewarding than you could possibly imagine.

We want to help them grow their businesses, and we'll work with them to create a custom plan that fits their needs. We'll be there for them every step of the way, offering advice and support. We believe in our clients, and we want to help them succeed. We'll be there to help them every step of the way, offering advice and support.


What does SEO stand for?
SEO is an acronym for "search engine optimization" or "search engine optimizer." SEO is the process of improving the visibility of a website or a web page in search engines via the "natural" or un-paid ("organic") search results. The higher a website or web page ranks in the search results, the more likely it is to be visited by a user.
SEO is also considered the most efficient digital marketing channel compared to other tactics 


Increase your search engine ranking in Arabic countries by optimizing your website for Arabic search engines. This can be done by adding Arabic keywords and phrases to your website content and creating Arabic-language versions of your website.
You can also submit your website to Arabic directories and listings and create backlinks from Arabic websites. You can also target Arabic-speaking audiences through social media platforms and online advertising. For example, Facebook has a large number of Arabic-speaking users, and you can use targeted advertising to reach them. You can also use Google AdWords to target Arabic speakers.
Why do you need to enhance your website's online visibility with an Arabic SEO company?
There are many reasons why you should consider doing SEO for your website in Arabic. First, as the Arab world continues to grow and become more connected, there is an increasing demand for Arabic content online. This means that there is a growing market for online content in Arabic. This is due to the increasing number of online people and the increasing number of people who speak Arabic as their first language. There is also a growing market for online content in other languages, but the demand for Arabic content is still relatively small. This is because most of the Arab world is still not connected to the internet, and those who are online mostly use English as their primary language. However, there are a few Arabic-language websites and social media platforms. For example, the website Arab News is one of the most popular Arabic news websites.
WHY CHOOSE US.
NATIVE ARABIC SPEAKERS
Are you worried about navigating the process of creating content for your business in a new and complex language? Our team of native Arabic speaking copywriters and SEO experts are capable to get you to connect with your Middle Eastern customers effectively and efficiently.
REGION-BY-REGION INSIGHTS
From Morocco and all the way to the UAE; the MENA region portrays an array of distinct cultures that have various browsing and purchasing patterns. Whether you need to emphasize the premium qualities of a product or focus on the not-to-be-missed offers your customers are getting, our research is conducted to ensure that your copy is regionally applicable as well as tempting.
ARABIC KEYWORD ANALYSIS
In addition to translating or writing Arabic copy for your business, we also provide helpful advice on which keywords to target, keeping in mind that many keywords have various transliterated spellings and every area of the region has its own dialect. It's critical that you work with Arabic SEO experts who understand the nuances of selling to customers in any market.
How to build strategies for Arabic Language?
When it comes to SEO, there are a few key things to keep in mind in order to build successful strategies. First and foremost, it's important to understand the basics of SEO and how it works. Once you have a solid understanding of how SEO works, you can begin to implement it on your own website or blog.
Also, by understanding how SEO works, you can begin to create optimised content for search engines, which can help you attract more readers organically.
Furthermore, understanding SEO can help you troubleshoot any issues you may have with your website.
Our Arabic SEO agency's main SEO services are content marketing, link building, and on-page optimization. We also offer other services such as social media marketing and reputation management.
Our team of SEO experts have a deep understanding of the local culture of each Arabic country.

A Few Statistics about the user's behaviour in the Arabic world and in the MENA region
There is a growing trend of users in the Arab region accessing the internet via mobile devices. In fact, statistics show that over 60% of internet users in the Arab region are now mobile users. This is a significant increase from just a few years ago, when most users accessed the internet from desktop computers.
The increase in mobile users is due to the widespread availability of smartphones and other mobile devices, as well as the increasing number of people who are using them to go online.
This trend is likely to continue as mobile devices become more and more advanced and affordable. This means that more and more people will have access to the internet and that they will be using it for a variety of tasks. This is likely to profoundly impact how they live, work, and play. It is also likely to change the way we interact with them.
FAQs
What is SEO in Arabic?
SEO in Arabic is translated to تحسين محركات البحث. Also, some people use the popular term سيو, which is the shortened Arabic phrase for SEO.
SEO vs PPC, which is right for your Arabic online visibility?
If you want to improve your website's ranking in search engine results pages, then you should focus on SEO. However, if you want to generate traffic to your website through paid advertising, then PPC is the way to go.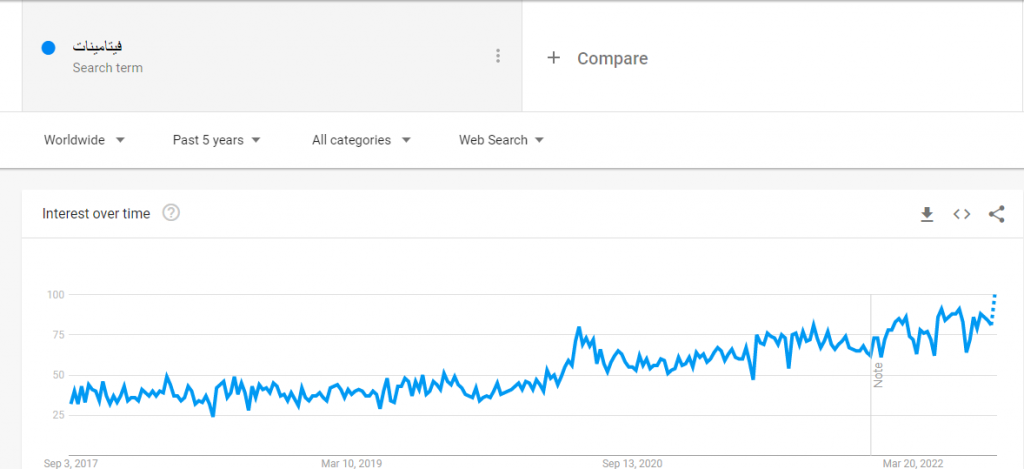 Can we use Google Analytics for Arabic sites?
Of course! Google Analytics is a powerful tool that can help you track your website's traffic and performance. You can use it to see how many people are visiting your site, where they're coming from, and what they're doing on your site.

Can we use Arabic SEO for eCommerce websites and optimize products?
The answer is yes! Arabic SEO can be used for eCommerce websites in a number of ways.
How to conduct a thorough digital marketing strategy in Arabic in the SEO world?
First, you can use Arabic keywords on your website. This will help your website appear in search results for Arabic speakers looking for your products or services. If you have many Arabic-speaking customers or are targeting Arabic speakers in your marketing, it's a good idea to have Arabic content
on your website.

Second, with Arabic content on your website, y you can show that you're catering to your target market and understanding their needs. This can help to build trust with potential customers and encourage them to do business with you.
Third, conducting a thought competitive analysis and setting our goals and objectives by a proper benchmarking exercise that leads to finding the opportunities from diffrent aspects that allow you to be on the top during the SEO campaign.
Fourth, show your audience that you understand their needs by customizing your services to meet their specific requirements. Finally, give them a reason to trust you by providing them with a track record of success and customer satisfaction.


How can you distinguish the search queries for diffrent Arabic cultures and traditions in diffrent markets?
Our team originated and mixed from diffrent Arabic cultures, so they are aware of local Arabic markets and their traditions and cultures; this can implement the localized Arabic phrases for each website/Category.
For example, جوال means Mobile phone in Arabic but is mostly used in KSA (Saudi Arabia), while موبايل is also a translation for mobile phone from English to Arabic but, for instance, is mostly used in Jordan and Egypt.



Why do we stand out among other Arabic SEO Companies?
Well, for one thing, our team of SEO experts are among the best in the business. We know all the latest techniques and strategies to rank your website in search engine results pages (SERPs), and we're always.
What are the SEO packages or SEO prices you provide?
We don't have fixed SEO packages since we don't believe that one solution fits all; we will analyze your website, audience and competitors and provide you with a clear answer on this.
Where can you buy Arabic Content for SEO purposes?
If you are looking for high-quality, well-written articles in Arabic, Ideally, you would like to find a content writing service specialising in SEO-optimized content in Arabic, also to ensure that this Arabic marketing expert can
As this is the language, you are most comfortable writing in. I am also interested in a content writing service with experience optimizing content for different search engines, as I would like my content to be visible to as many people as possible. This way, I can reach the largest audience and have the greatest impact. Additionally, by optimizing my content for different search engines, I can ensure that people who are looking for the specific information I provide can easily find it.

What is the best SEO tools in Arabic ?
This is a question that many webmasters and online marketers have been asking lately. Many Arabic websites have significantly dropped their search engine rankings with the recent Google algorithm changes. This has led to many webmasters and online marketers looking for new ways to improve their ranking. One popular method is to submit their website to directories. However, this method is not always effective and can even lead to a further drop in rankings.
Your Arabic SEO Guidance
* How to Find Arabic Keyword Searches by Volume/Month
Different tools and methods can be used to find the monthly volume of Arabic keyword searches. The most popular and simple way is to use a keyword research tool such as Google AdWords Keyword Planner or SEMrush.
These tools allow you to input your desired keyword and get results back with related keywords, monthly search volume, and more. This information can help decide which keywords to target in your SEO efforts.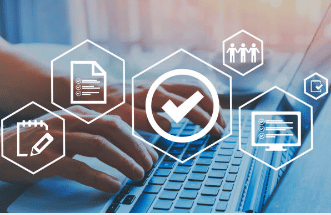 * How to Do Marketing
There are a few things to keep in mind when doing Arabic SEO marketing that we follow as a specialized Arabic SEO company that ensures your website is effective, you should follow these best practices.

1. Use Arabic keywords and phrases.
2. Create content that is relevant to your target audience.
3. Make sure your website is mobile-friendly.
4. Use social media to your advantage.
5. Use data to improve your marketing efforts.
6. Focus on your website's design.
7. Make sure your website is easy to navigate.
8. Use calls to action
9. Track your results.
10. Your website should have a clear and concise design
Foremost, It should be visually appealing and easy to navigate. Use calls to action. The site should be designed to be responsive to different devices. Tenth, the site should be designed to be accessible to people with disabilities.



Digital Marketing Methodologies must follow for your website in 2022
1. Make sure your website is optimised for search engines. This means ensuring that your website is well-structured and uses the right keywords.

2. Use social media to reach out to potential customers. Create a strong presence on all the major platforms, like Twitter, Facebook, and Instagram. and make sure to post engaging content that will interest your target demographic. You can also use social media to run ads and boost your visibility.

3. Use search engine optimization techniques to ensure that your website comes up when people search for keywords related to your business.

4. Use social media to your advantage, and make sure to post regularly to platforms

5. Use Google AdWords or other paid advertising platforms to get your message in front of as many people as possible.

6. Use influencers to promote your brand on social media.

7. Use retargeting to reach people who have already shown interest in your product. By using retargeting, you can make ads specifically targeted to people who have already visited your site or shown interest in your product.

8. Use keyword-rich titles and descriptions.

 
Make sure your titles and descriptions are rich in keywords relevant to your content. This will help your content get found more easily by people who are searching for topics related to what you have written about. In addition, using relevant keywords will also help you to rank higher in search engine results pages, which can ultimately lead to more traffic to your website or blog.

This is because when people search for something on a search engine, they are more likely to click on a result that is higher up on the page. So, if you can get your website to rank higher on a search engine, you will likely get more traffic to your website. This can lead to more customers for your business, leading to more sales and profit. By increasing your online presence, you are increasing the chances that potential customers will find your business and become paying customers.

This is a simple way to boost your bottom line without spending a lot of money on advertising or marketing. All you need to do is provide excellent customer service. If you make sure that your customers are happy, they will keep coming back. They will also tell their friends and family about your business, and word-of-mouth is one of the most.