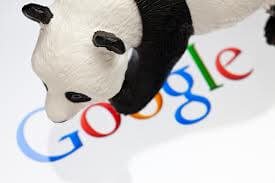 is an Algorithm by Google that take care of the quality of website Anyone who has been involved on the business side of the Internet understands how rapidly search engines change. They are constantly tweaking their algorithms in order to improve the quality of their search results. After all, search engines are a business and in order to make users happy they need to give searchers exactly what they want.
The purpose of this update was to lower the rankings of low-quality websites. Whether or not a website is deemed low-quality is determined by several factors. One factor taken into consideration is the level of optimization. Over-optimization is a big no-no and will get a website devalued by Google.
Some SEO's companies choose to focus on short term tactics that exploit the present weaknesses of the search engines so that they can get their client's websites ranked higher. It's exactly these kinds of practices which Google is constantly fighting against and targeting in their updates. Websites that employ short-term ranking strategies are likely to be smashed and beaten by the next search engine algorithm change that comes along.
Chain Reaction
SEO company
sets itself apart by focusing on proven long-term SEO tactics that will give your website a stranglehold on top positions in search results. It is absolutely essential to always stay up to date with the latest updates in order for a website to survive in the quickly changing environment of the Internet.
Chain Reaction
stays informed and on top of the game so regardless of Google Panda updates or any other future changes that come along, hard-earned rankings will not vanish overnight.
You May
Also Like .