Facebook Launches Conversion Measurement & Optimization Tool
January 27
Facebook Tips
Facebook Launches Conversion Measurement & Optimization Tool
Facebook has recently launched its Conversion Tracking tool, described as a new conversion measurement and optimization system for direct response marketers. According to David Baser,Facebook's ads product manager, "Measuring ad effectiveness and outcomes is absolutely crucial to all types of businesses and marketers." "You would see the number of people who bought shoes," he added, "however; marketers couldn't get information that could identify the people."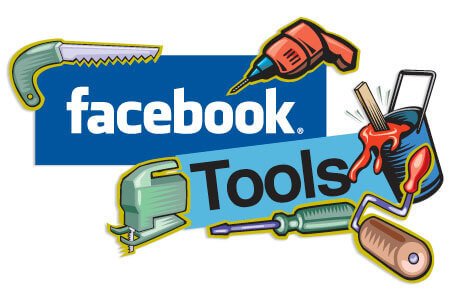 Baser also noted that the development of a system to help marketers overcome the data gap between social ads and online sales has been in high-demand for quite some time. Previously, retailers had difficulty directly connecting online purchases with the activity of their Facebook ads.
Advertisers already saw improved performance on their Facebook ads in the last quarter of 2012, and the new tool should further increase revenues. Richard Sim, Product Marketing Manager at Facebook, says that marketers can now deliver ads to people who are most likely to convert on their websites. Beta tests have shown that when conversion measurement is used, ads reduced the cost per conversion by 40 percent when compared to ads using the same budget. Accompanying their announcement, Facebook provided two impressive case studies to illustrate the cost reduction.
Online retailer Fab.com was able to reduce its cost per new customer acquisition by 39 percent when it used Facebook conversion measurement and optimization to serve ads to consumers deemed most likely to convert.
The Democratic Governors Association used conversion measurement to deliver ads to users who were most likely to sign up for its mailing list. According to Mark Giangreco, Digital Director of the DGA, the Association noticed a dramatic decrease in its cost per conversion – 85 percent lower than any other campaign the DGA had run online.
This new feature is indeed a valuably marketing tool, but it is just as critical for Facebook as it is for retailers. Social media revenue will reach $34 billion by 2016, up from $15 billion in 2012, according to Gartner analysts. In order for competing social media platforms to demonstrate to advertisers that their campaigns are a worthwhile investment, measurable evidence is necessary. Neha Gupta, senior research analyst at Gartner, explains, "The biggest impact of growth in social media is on the advertisers. In the short and medium terms, social media sites should deploy data analytic techniques that interrogate social networks to give marketers a more accurate picture of trends about consumers' needs and preferences on a customized basis."
More from Our Blog