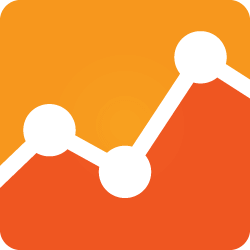 Small businesses with a new website often use an online marketing strategy to promote their brand and other business information. This will require measuring various metrics by using a company that offers advanced Google Analytics reporting services. One leading online marketing agency providing services to various types of business is Chain Reaction.
Companies that are not using Google Analytics may not have the time or the technical know how to set up the tracking code on their site. A certified Google Analytics consultant can help you effectively find where revenue is falling short. Advanced Google Analytics reporting provides data that can help you to increase the profits for your business. This can be done by a consultant in five ways.
Chain Reaction can help any business set up analytics for their site. The set up of Google Analytics will include the basic features every business owner should know and advanced event tracking.
Objectives and strategic goals will be developed to track advertising return on investment. Reports generated for your business will show you the metrics that bring the most sales. Metrics include the ads being used, keywords for the website, and other valuable data.
You will learn to use valuable tools to monitor, track, and analyze generated reports.
The benefit of an online marketing agency is the ability to provide insight to various strategies used for increasing website conversion rates. This is done by using metrics provided by Google Analytics. Your business will also have opportunities for finding sources of new traffic to increase leads and sales.
Consultants from Chain Reaction will help you to set up Google Analytics for your business and to use tools to collect and analyze collected data. This is done in a format that will be easy to use for any business owner to make smart, informed, and profitable decisions.
You May
Also Like .